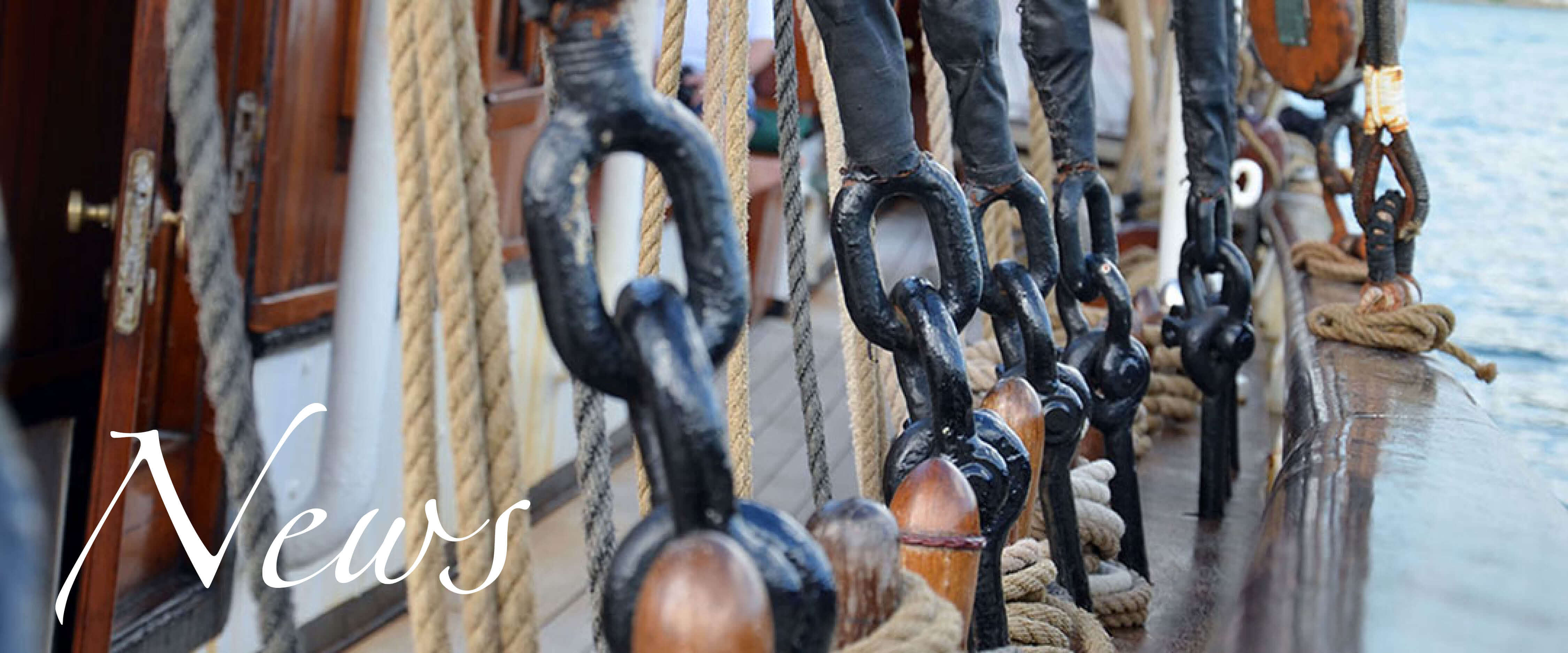 News1
The current situation
29 June 2020
Dear friends of the Eye of the Wind,
we have begun to carry out sailing trips in the usual way since the beginning of June 2020. Of course, the safety and health of our guests and crew members are our top priority: a comprehensive hygiene and safety concept, specially tailored to the particularities of ship operation, ensures that the applicable hygiene, clearance and conduct rules are implemented on board. Details of this are given to all fellow sailors in a briefing by our crew or in advance by the ship's office. Please contact us if you have any questions on this subject.
Important for all passengers: In case of acute respiratory symptoms, no arrival is allowed. If you show conspicuous respiratory symptoms immediately before the start of your journey or if you had direct contact with a person infected with SARS-CoV 2, participation in the journey is excluded. All guests who have already booked a trip will be informed in a covering letter about further details on this subject.
Information regarding sailing trips with international destinations (outside German waters): Due to the constantly changing travel regulations in some Scandinavian countries, we currently continue to refrain from doing any embarkation/debarkation in Danish and Swedish ports. Instead of the planned stopovers in Denmark and Sweden, we will switch to equally attractive destinations on the German Baltic coast throughout July. Please refer to our current sailing schedule regarding any necessary adjustments to the itinerary. Within the framework of some Baltic Sea cruises, however, we will visit ports along the Danish coast on a daily basis.
Furthermore, we will continue to keep an eye on the situation in all countries we plan to visit during the fall and winter voyages.
This information reflects the current state of knowledge (29 June). We will keep you informed about further findings.
Your team of the Eye of the Wind
Your travel planning after the travel warning
June 2020
The Eye of the Wind is underway again, and the first sailing trips after the compulsory break show that - with a sense of responsibility and consideration - a relaxing stay on board with great travel experiences is guaranteed without restrictions.

Recovery on holiday begins with forward-looking voyage planning: we expect increased demand for the forthcoming summer cruises and for the travel offers in the winter half-year. That is why we recommend that you make a non-binding advance reservation of a free berth on the sailing trip of your choice.

Your advantage: Your trip reservation is non-binding and remains valid for an indefinite period of time due to the current uncertainty regarding the accessibility of some destinations - especially in the Caribbean. We will inform you automatically as soon as the feasibility of your dream cruise is assured. Until then, you retain the right to your reserved bunk on board.

We will be happy to advise you individually to find the most suitable sailing trip for you.
See you soon ... aboard the Eye of the Wind
Share your tavel memories

 June 2020

For the waiting time until the next voyage and for even more anticipation of the upcoming sailing trips, we would like to collect your very personal travel memories: Pictures and poems, stories and and blogs, videos and crazy stuff, texts of any lenght ... funny, thoughtful, curious or simply "one-of-a-keyend"!
Do you have material that you would like to share with us and that we may publish here on our website? - We are very curious about your sending. Thanks a lot!
We will raffle three books from our Ship-Shop assortment among all senders.
Have you not sailed aboard the Eye of the Wind before? - Then we recommend a look at our selection of already submitted travel reports.