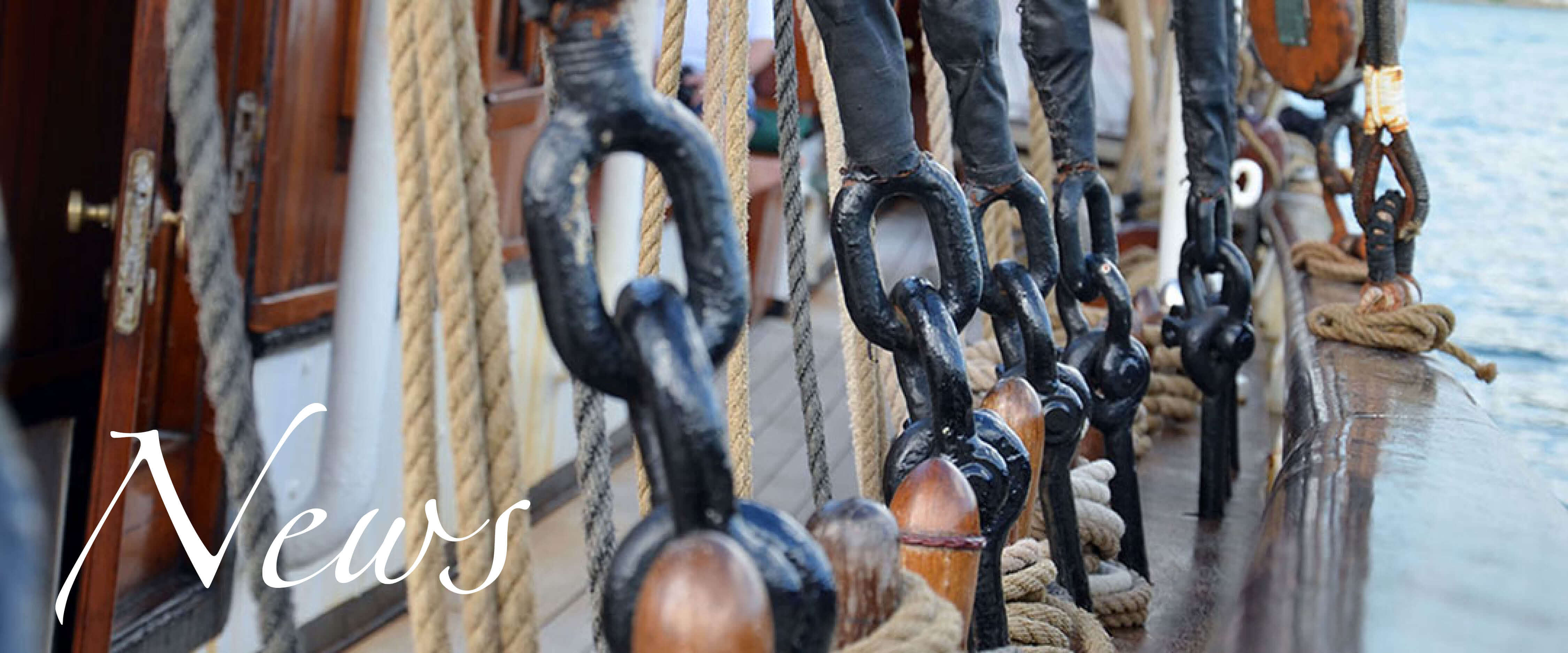 News1
Special offer for single travellers
March 01, 2021
On 1 March, the so-called "Plan a solo vacation day" is on the annual calendar of curious holidays. Even though the origin of this special day is not known, this is a good opportunity to introduce an attractive special offer for single travellers on board our Eye of the Wind.
For bookings in the period from 01 to 14 March 2021, single occupancy of a double cabin applies without the usual surcharge on selected cruises!
This rule applies to the following sailing trips from our itinerary:
Bornholm ahead - the sunny island!
Karlskrona (SWE) to Copenhagen (DK)
07 – 14 August 2021
From Aarhus Bay through the Belts and Fjords
Aarhus (DK) to Flensburg (GER)
04 – 11 September 2021
End of the Baltic Sea summer season
Flensburg (GER) to Kiel (GER)
11 – 18 September 2021
Tidal Waters of the North Sea and the Channel
Amsterdam (NL) to Cherbourg (FRA)
02 – 09 October 2021
Bay of Biscay - from Normandy to Galicia
Cherbourg (FRA) to A Coruña (ESP)
10 – 19 October 2021
Do you have any questions about this offer and the accommodation on the ship? We look forward to hearing from you!
The current situation
March 2021
Dear friends of the Eye of the Wind,
we carry out sailing trips in the usual way - of course, the safety and health of our guests and crew members are our top priority: a comprehensive hygiene and safety concept, specially tailored to the particularities of ship operation, ensures that the applicable hygiene, clearance and conduct rules are implemented on board. Details of this are given to all fellow sailors in a briefing by our crew or in advance by the ship's office. Please contact us if you have any questions on this subject. All guests who have already booked a trip will be informed in a covering letter about further details on this subject.
We ask all fellow travellers for their understanding and patience in view of these special circumstances, which we cannot influence. Many thanks! We will keep you informed about further findings.
Your team of the Eye of the Wind
Share your tavel memories

March 2021

For the waiting time until the next voyage and for even more anticipation of the upcoming sailing trips, we would like to collect your very personal travel memories: Pictures and poems, stories and and blogs, videos and crazy stuff, texts of any lenght ... funny, thoughtful, curious or simply "one-of-a-keyend"!
Do you have material that you would like to share with us and that we may publish here on our website? - We are very curious about your sending. Thanks a lot!
We will raffle three books from our Ship-Shop assortment among all senders.
Have you not sailed aboard the Eye of the Wind before? - Then we recommend a look at our selection of already submitted travel reports.