Sailing trips, Events & Incentives,
Full charter, Day trips, Harbor festivals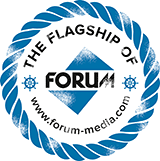 Sail with us!
Come on board one of the last traditional sailing ships of our time! The over hundred-year-old brig Eye of the Wind will take you to the most enchanting sailing areas and the most beautiful harbours. Find out for yourself about the charm of this magnificent ship as part of an attractive theme trip, high-quality leadership training, a corporate event or an individual charter. Previous sailing experience is not required in order to sail on our windjammer. Relax under the sails in harmony with nature and the sea.


"The trip was AMAZING!!! Everyone was fantastic. I loved every second of the adventure."

Todd McPencow, about his sailing trip across the Atlantic Ocean

"Sailing on Tall Ships gives you the time to reflect on the past, enjoy the present and dream about the future. Fair winds to the crew of 'Eye of the Wind'."

Pete Eckert, via our facebook website

"Many thanks to you all for an amazing and unforgettable experience."

Peter Jennings, about a one-week sailing trip during the 2014 Tall Ships Race

"Sailing on the 'Eye of the Wind' was a Thrill."

Jeff Bridges, Actor ("White Squall") and Academy Award Winner 2010

"Being able to sail the 'Eye' was a wonderful experience. I had so much fun, even though there was a lot of work to be done. If I got a chance to do it again, I would do it in a heartbeat."

Bodine Beentjes, Trainee and member of the Sint Maarten Yacht Club

"I had a wonderful time aboard the Eye of the Wind. She is a beautiful ship and the crew were excellent and very helpful. It was the best vacation I have ever had. I am looking forward to booking another cruise."

Al Kunst, participant of a sailing trip in the Caribbean


"A fantastic experience on a fantastic ship! We were astounded at the ship's facilities. Love to see it again."

Keith Butterfield, about his cruise around the western Isles of Scotland

"It was great to have the excitement of sailing a square rigger whilst at all times feeling secure and safe, thanks to the crew, (even when out on the yardarm)."

Peter Jennings, participant of the Tall Ships Race 2014

"I was very impressed with the condition and new voyage crew accommodation and hopefully I will sail once more on the most beautiful sailing ship afloat."

Geoff Langford, four times voyage crew member (1995 - 2002)

"When I came aboard, I felt comfortable right from the start."

Star Peterson, Trainee and member of the Caribbean Sail Training Association
Eye of the Wind In Numbers
1911
Built
6
Cabins
12
Guests
10
Crew