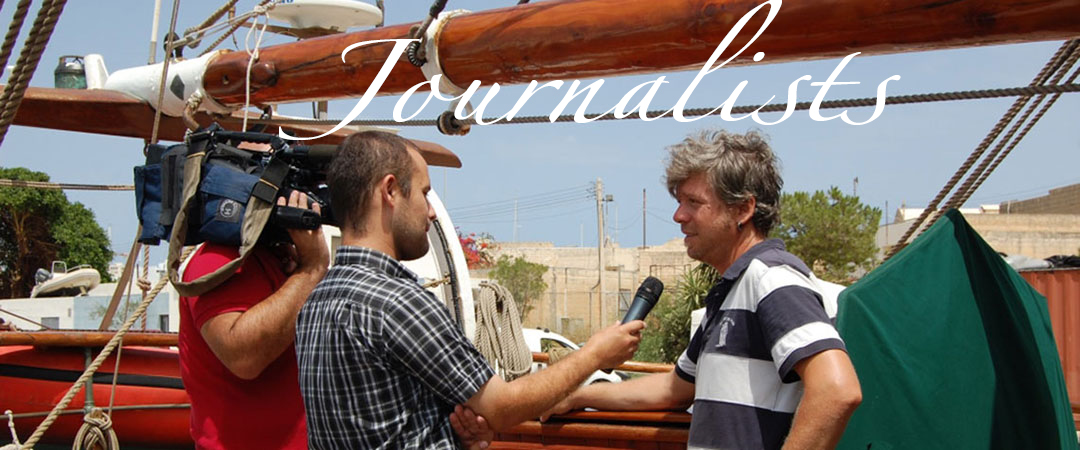 Your travel reportage - Offers for journalists
Are you a journalist looking for a topic of a non-everyday travel report, an extraordinary "personality story" or a maritime trade article? - As part of a journey with the Eye of the Wind, you will find the right "material" and matching photo motifs or footage for your report.

As a journalist, you are welcome to take part in a trip with the Eye of the Wind - regardless of whether you want to report on the visited travel destinations, the people on board or the ship itself. A report about your personal experience aboard a tall ship is as realizable as the coverage of special topics such as cooking and food, the engine room, the internationality on board and many other aspects. Our crew has experience in dealing with journalists from the fields of print, radio, film / TV and is extremely cooperative to meet all your photo and interview needs as well.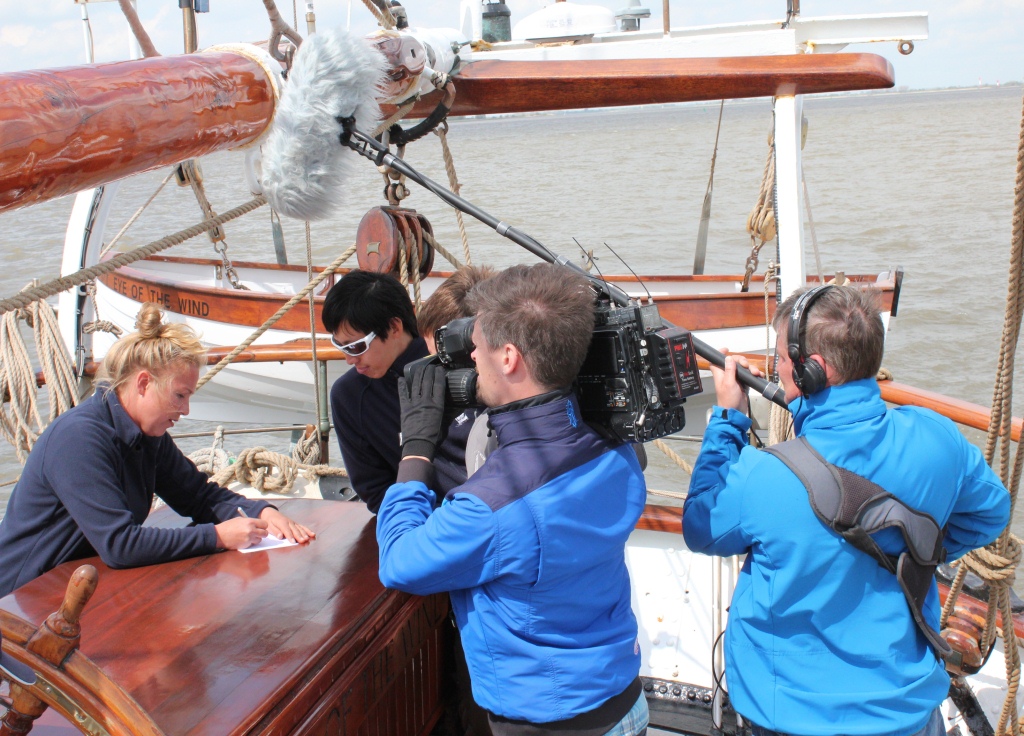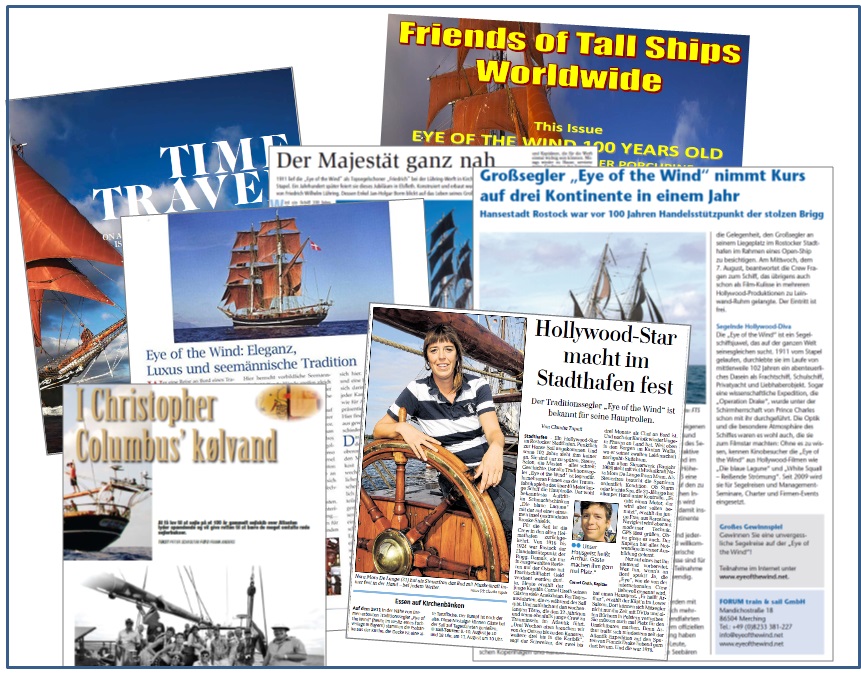 Please understand that due to a temporary and strong request, we usually only consider those journalists who can already name us in advance the publication organ they supply. In individual cases, we also gladly take into account requests from freelance journalists who initially want to produce content and will search for publication opportunities afterwards - please contact us.

Inquiries from internet bloggers who would like to fill their personal travel diary with content of this kind, we reject in principle - we ask for your understanding.

Please take a look at our media center, too. There you will find a selection of our press releases and photos for free download. If you have any further questions or needs, please contact us as well.