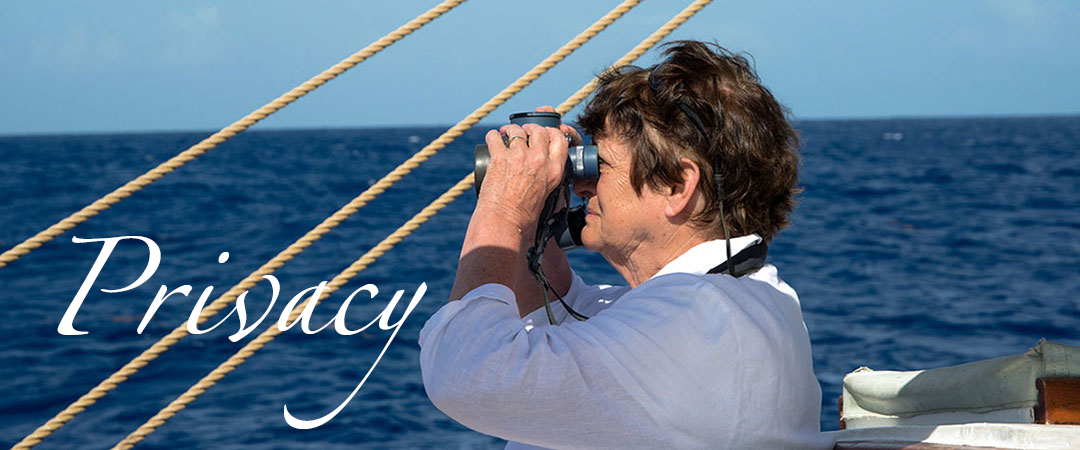 Privacy policy
Privacy Policy
Table of contents:
- Information about data processing at FORUM TRAIN & SAIL GmbH
- What data we collect in detail and how we use it
- Information about Cookies and integrated applications
- Technical information for data protection settings
This website is brought to you by FORUM TRAIN & SAIL GmbH. We take data protection seriously.  The collection of your data takes place in accordance with statutory regulations. In the following we would like to show you, which data we collect, how it is processed and which security precautions we take against misuse of data. We wish to make our data protection policies transparent and comprehensible for everyone, so that our visitors and customers know, how we collect, process and use data.
Personal data includes all information which can be connected to a natural person (e.g. names, addresses, telephone numbers, dates of birth or email addresses).Generally you can use our online services without sharing your personal information. However, some services, like a registration or the participation in a lottery may require the entry of personal data.
All our employees are regularly trained in data protection and are obliged to treat personal data confidentially. Our datacentre and our IT department are constantly adjusting our security measures to meet the latest standards. Our security measures are regularly monitored for effectiveness by internal processes and our data protection officer. Nevertheless, internet technologies may be affected by security flaws. Comprehensive protection against all online threats cannot be achieved, customers can, therefore, communicate sensitive data via telephone or telefax.
I. Information about data processing at FORUM TRAIN & SAIL GmbH (according to Art. 13 and 14 of the GDPR)
a) This service is brought to you by
FORUM TRAIN & SAIL GmbH
Mandichostraße 18
86504 Merching
Email: datenschutzbeauftragter(at)eyeofthewind.net
Tel.: +49 8233-381-123
b) Data protection officer
Datenschutzkanzlei Lenz GmbH & Co. KG
Sven Lenz
Bahnhofstraße 50
D-87435 Kempten (Allgäu)
Telefon: +49 831 930653-00
datenschutzbeauftragter(at)eyeofthewind.net
c) Purpose of processing
We process your personal data only in compliance with the relevant data protection regulations. Your data will only be processed if the following legal conditions are met:
- for the fulfilment of our contractual services
- the processing is required by law
- upon presentation of your consent
- on the basis of our legitimate interests pursuant to Article 6 f GDPR. This is the performance of our business activities, in particular with regard to the well-being of our employees and company owners.
We process your personal data for the following purposes:
To provide this online service and to fulfil our contract according to our general terms and conditions
To place advertisement for our own products and services as well as for third party products and services
to conduct market research and to measure reach within the limits of statutory regulation (e.g. § 7 Abs.3 UWG) or after consent
To send you email newsletters
To contact you while processing your request
To create your customer account and make it available to you as well as to manage your orders
d) Storage duration or criteria for determining the duration

We will only store the data you provide to us for as long as is necessary to fulfil the above-mentioned purposes or to comply with the various storage periods stipulated by law. If the respective purpose ceases to apply or if the corresponding periods expire, your data will be routinely blocked or deleted in accordance with the statutory provisions.
e) Data transfer to third parties
We only share your personal data with third parties if it is either necessary to fulfil our contract or if you have given us your consent to do so. Furthermore we reserve the right to share your data if our company or a third party has a legitimate interest in sharing. In order to fulfil our contract we provide the shipping company with the data required to deliver the ordered goods. For processing payment we share the necessary payment details with either the bank in charge of the transaction or our authorised payment service provider or the payment service you have chosen during the ordering process (e.g. PayPal). If data is shared with a third party based on a legitimate interest, it is stated in our privacy policy. Furthermore your data may be disclosed to third parties in order to comply with the law or to respond to an enforceable administrative order or court order. All employees of FORUM TRAIN & SAIL GmbH are obliged to treat personal data confidentially.
f) Service contractors
We reserve the right to employ service contractors for collecting and processing data. We only supply our contractors with personal data for a specific purpose. Thus, e.g. your email address may be shared with a contractor, so he can deliver an ordered newsletter. Contractors can also be commissioned to provide server capacities. In general, service contractors are employed as so-called processors. This means that they may only process the personal data of a person using our online services upon our instruction.
g) Reference to the respective rights of data subjects
You have the right to obtain information about the personal data concerning you. You may also request that incorrect data be corrected. In addition, under certain conditions you have the right to delete data, the right to restrict data processing and the right to data transfer.
You have the right at any time to revoke the use of your data for internal purposes with effect for the future. To assert your rights, please use the information at the beginning of this data protection declaration. Simply send an e-mail to: service(at)forum-verlag.com . Please make sure that a unique identification of your person is possible.
Note: For organisational reasons, there may be an overlap between your revocation and the use of your data within the framework of an advertising campaign that is already running.
h) Reference to right of appeal to the supervisory authority
You have the right to file a complaint with a data protection authority. You can contact the data protection authority responsible for your place of residence or federal state or the data protection authority responsible for us. This is: Bayerisches Landesamt für Datenschutzaufsicht (BayLDA), Promenade 18, D-91522 Ansbach, This email address is being protected from spambots. You need JavaScript enabled to view it..
i) Contact
For information and suggestions on the subject of data protection, we or our data protection officer are at your disposal at the e-mail datenschutzbeauftragter(at)eyeofthewind.com. If you would like to contact us, please use the contact details at the beginning of this privacy policy. Should you wish to contact FORUM TRAIN&SAIL GMBH by e-mail, we would like to point out that the confidentiality of the information transmitted cannot be guaranteed. The content of e-mails can be viewed by third parties. We therefore recommend that you send us confidential information exclusively by post.
II. What data we collect in detail and how we use it
Log files
You can visit our website without providing any personal information. Your browser, however, automatically sends certain information while you are online, which is recorded in so-called log files. We store these log files for the purpose of locating malfunctions and for safety reasons (e.g. to investigate attacks on our system) only. They are deleted after90 days. Log files, which are subject to evidential purposes, will not be deleted until the investigations of an incident are completed. In individual cases log files may be handed on to the investigating authorities.
The following information is recorded in log files:
· IP address (internet protocol address) of the device used to access online services
· Internet address of the previous website from which a link was followed (so-called HTTP referer)
· Name of service provider which provides access to the online service
· Name of the accessed files or information
· Time and date as well as duration of access
· Amount of data transferred
· Operating system and information on the browser used, including installed add-ons (e.g. flash player)
· HTTP status codes (e.g. "OK" or "Not Found")
The provision of personal data may also be required by law (e.g. tax regulations).
Collection and use of data for processing contracts and upon registration of a customer account
If you share your personal data voluntarily, e.g. by opening a customer account, by placing an order or by contacting us (e.g. via contact form or email), we will collect it. It is self-explanatory which form collects which data. We use the data given to us to process your contracts and requests. After the contract is fulfilled or after you have deleted your account, your personal data is blocked from further use. Upon expiry of the retention period necessary according to commercial law and tax law, we will delete your personal data if you have not given us your explicit consent to further use of your data or if we have reserved the right to use your data for additional purposes permitted by law. Please refer to the additional purposes listed below. You can delete your customer account at any time by sending a message to the address listed below.
Subscription to our newsletter
If you subscribe to our newsletter, we use the necessary data you have provided us with to regularly send you our email newsletter. You can unsubscribe from the newsletter at any time by sending a message to the address listed below or by following the designated link in your newsletter. The usage of the emails is recorded. A contradiction to the recording is possible at any time via a dedicated link in each e-mail or with a message to datenschutzbeauftragter (at) eyeofthewind.net.
Advertisement by E-Mail, Fax and Phone and your right to object
If we obtain your email address while selling a product or service, we reserve the right to regularly send you information on similar products from our product range via email. This only applies if you have not objected to the use of your If we receive your e-mail address, fax or telephone number in connection with the sale of a good or service and you have not objected, we reserve the right to regularly notify you about offers on products similar to those already purchased, from our range by e-mail, fax or telephone. You may object to the use of your contact information at any time by posting a message to the contact option described below or via a dedicated link in the advertising email, without incurring any costs other than the transmission costs of the basic rates. The usage of the emails is recorded. A contradiction to the recording is possible at any time via a dedicated link in each e-mail or with a message to datenschutzbeauftragter (at) eyeofthewind.net.
Advertisement by mail and your right to object
Furthermore, we reserve the right to retain your name and surname, your postal address, as well as your title, your academic degree, your year of birth and your profession/ line of business or type of business - if we have received this additional information during our contractual relationship – in our database. We use this database for our own advertising purposes, e.g. sending you interesting offers and information on products by mail. You can object to the retention and use of your data for this purpose at any time by sending a message to the address listed below.
Forwarding to other websites
If you leave our site, e.g. by clicking a banner advertisement and access a third-party website, so- called cookies may be placed on your computer by the third-party site. FORUM TRAIN & SAIL GmbH cannot be held legally responsible for cookies being used by our advertising partners. You can find more information on our advertising partners' use of cookies and their storage of information in their privacy policies.
Data protection for job application
We collect personal data from applicants to process the application process. Your application documents will be checked by HR officers and, if necessary, several managers from the FORUM subsidiaries. When an employment contract is concluded, personal data is stored for the implementation of the employment relationship. If we decide not to employ an applicant, the application will be deleted within two months. As an exception, retention can be required if, for example, the application is to be used as a burden of proof in a lawsuit under the German Anti-Discrimination Act (AGG) or if other legitimate interest for retention exists. If we are interested in retaining your application documents for consideration for future job vacancies, we will ask for your consent.
Data protection for minors
Children need particular protection of privacy. Thus we do not wish to collect, process or use personal data of children under the age of 18. If you as a parent or legal guardian learn that your child has disclosed personal data to us, please contact us immediately if you wish to have it deleted.
III. Information about Cookies and integrated applications
About Cookies
A Cookie is a small text file that is sent from a website when it is visited and stored on the user's computer by the user's web browser. If the abovementioned website is visited again, the user's browser will transmit the cookie's information to the server, allowing the recognition of the user. Some cookies are deleted after ending a browser session (so-called session cookies), others can either be stored by the user's web browser for a certain, predetermined period of time or permanently (so-called temporary cookies or persistent cookies).
What data is stored by cookies?
Cookies will never store personal information. They are only used for online identification.
How to disable/ delete cookies?
You can deactivate the storage of cookies in your browser settings. Stored cookies can be deleted at any time through your browser. Please note that our online services may stop working properly or may even stop working all together if you disable all cookies. Moreover, please note that objections against the creation of user profiles sometimes use a so-called "opt-out cookie". If you have disabled all cookies your objection might not be taken into account anymore. In this case, please submit your objection again.
What kind of cookie do we use?
Necessary cookies
Certain cookies are vital for the proper function of our online services. This includes: Authentication cookies for the identification of our users; temporary cookies to remember certain user input (e.g. items added to a shopping cart or content of an online form); cookies to remember certain user preferences (e.g. search or language settings); cookies to store data and thus guarantee the smooth playback of video- and audio content.
Matomo
We use "Matomo" (formerly "PIWIK") on this website for statistical analysis. This is an open source web analysis tool. With Matomo, data is only transmitted to our server and not passed on to third parties. Matomo is deactivated when you visit our website. Your usage behavior will only be recorded anonymously if you actively consent. Your IP address will be anonymized immediately; you remain anonymous as a user.).
During your website visit, i.a. collects the following data:
• the pages you have visited, your "click path"
• Achievement of "website goals" (conversions, e.g. newsletter registrations, downloads, purchases)
• Your user behavior (e.g. clicks, length of stay, bounce rates)
• Your approximate location (region)
• your IP address (in abbreviated form)
• technical information about your browser and the devices you use (e.g. language setting, screen resolution)
• Your internet provider
• the referrer URL (via which website / via which advertising material you came to this website)
Google-Maps
Our website uses Google Maps to display our location and to provide directions. This is a service provided by Google Inc., 1600 Amphitheatre Parkway, Mountain View, CA 94043 (hereinafter: Google). If you access the Google Maps components integrated into our website, Google will store a cookie on your device via your browser. Your user settings and data are processed to display our location and create a route description. We cannot prevent Google from using servers in the USA. The legal basis is Art. 6 Para. 1 lit. f) GDPR. Our legitimate interest lies in optimizing the functionality of our website. By connecting to Google in this way, Google can determine from which website your request has been sent and to which IP address the directions are transmitted. If you do not agree to this processing, you have the option of preventing the installation of cookies by making the appropriate settings in your browser. Further details can be found in the section about cookies above. In addition, the use of Google Maps and the information obtained via Google Maps is governed by the Google Terms of Use https://policies.google.com/terms?gl=DE&hl=en and the Terms and Conditions for Google Maps https://www.google.com/intl/de_de/help/terms_maps.html . Google also offers further information at https://adssettings.google.com/authenticated https://policies.google.com/privacy
Use of Google Remarketing
Our website uses Google Inc.'s remarketing feature. This feature is used to show visitors of a website advertisement from the Google advertising services network based on their interests. In the visitor's browser a so-called cookie is stored to remember the visitor when he or she opens websites that are part of Google's advertising network. These websites can show their visitors advertisements based on content the visitor has viewed on previously visited websites using the Google Remarketing feature. According to Google, no personal data is collected in the process. However, if you don't want to make use of the Remarketing feature, you can deactivate it by adjusting your settings on: http://www.google.com/settings/ads . Alternatively you can deactivate the use of cookies for the presentation of interest-based advertisement by the Network Advertising Initiative (NAI) by following the instructions on: http://www.networkadvertising.org/managing/opt_out.asp
Google-Maps
Our website uses Google Maps to display our location and to provide directions. This is a service provided by Google Inc., 1600 Amphitheatre Parkway, Mountain View, CA 94043 (hereinafter: Google). If you access the Google Maps components integrated into our website, Google will store a cookie on your device via your browser. Your user settings and data are processed to display our location and create a route description. We cannot prevent Google from using servers in the USA. The legal basis is Art. 6 Para. 1 lit. f) GDPR. Our legitimate interest lies in optimizing the functionality of our website. By connecting to Google in this way, Google can determine from which website your request has been sent and to which IP address the directions are transmitted. If you do not agree to this processing, you have the option of preventing the installation of cookies by making the appropriate settings in your browser. Further details can be found in the section about cookies above. In addition, the use of Google Maps and the information obtained via Google Maps is governed by the Google Terms of Use https://policies.google.com/terms?gl=DE&hl=en and the Terms and Conditions for Google Maps https://www.google.com/intl/de_de/help/terms_maps.html . Google also offers further information at https://adssettings.google.com/authenticated https://policies.google.com/privacy
Google Fonts
Our website uses Google Fonts to display external fonts. This is a service provided by Google Inc., 1600 Amphitheatre Parkway, Mountain View, CA 94043 (hereinafter: Google). To enable the display of certain fonts on our website, a connection to the Google server in the USA is established whenever our website is accessed. The legal basis is Art. 6 Para. 1 lit. f) GDPR. Our legitimate interest lies in the optimization and economic operation of our site. When you access our site, a connection to Google is established from which Google can identify the site from which your request has been sent and to which IP address the fonts are being transmitted for display. Google offers detailed information at https://adssettings.google.com/authenticated https://policies.google.com/privacy in particular on options for preventing the use of data.
Google reCAPTCHA
Our website uses Google reCAPTCHA to check and prevent automated servers ("bots") from accessing and interacting with our website. This is a service provided by Google Inc., 1600 Amphitheatre Parkway, Mountain View, CA 94043 (hereinafter: Google). This service allows Google to determine from which website your request has been sent and from which IP address the reCAPTCHA input box has been used. In addition to your IP address, Google may collect other information necessary to provide and guarantee this service. The legal basis is Art. 6 Para. 1 lit. f) GDPR. Our legitimate interest lies in the security of our website and in the prevention of unwanted, automated access in the form of spam or similar. Google offers detailed information at https://policies.google.com/privacy concerning the general handling of your user data.
Use of Facebook Retargeting
We would like to show the users of our online services advertisement that matches their interests or make specialised offers ("interest-based advertisements") and reduce the frequency of some advertisements. For this purpose we use Facebook's Website Custom Audiences tool as well as Facebook Pixel. Facebook Pixel is a JavaScript code that sends following data to Facebook Ireland Ltd, Grand Canal Square, Grand Canal Harbour, Dublin 2, Ireland ("Facebook"):
· HTTP header information (incl. IP address, information on your web browser, website save location, document, URL of the website, user agent of the web browser as well as date and time of use);
· Pixel-specific data: this comprises Pixel-ID and cookie data from Facebook, including your Facebook-ID (used to link events to a certain Facebook advertising account and to allocate them to a certain Facebook user);
· Additional information on your visit and on default or custom data events
We use the following custom data events:
· Content searched and looked at on product level
· Products added to shopping cart
· Initiation of checkout upon placing an order
· Conclusion of ordering procedure
Facebook automatically verifies whether data transmitted via Facebook Pixel can be allocated to a Facebook user by using a hashed, user-specific Facebook ID (included in the Facebook cookie). If no Facebook cookie is stored in your browser, you will not be categorised into one of the user groups called "Custom Audience".
If the Facebook ID stored in the Facebook cookie can be allocated to a Facebook user, Facebook categorises the user based on our custom rules into a "Custom Audience", if the relevant criteria have been met. The information acquired through this process is used for placing advertisements on Facebook ("Facebook Ads"). Advertisements are only shown if a "Custom Audience" comprises more than 20 different users. Thus no conclusions can be made as to the characteristics of the individual user. Categorisation into a "Custom Audience" is limited to 180 days. This time limit resets if you revisit our website or if the same "Custom Audience" rules apply again. Facebook can link your visit to our website and activities related to your visit to your Facebook user account. We cannot link your visit or related activities to your Facebook account.  Facebook only supplies us with statistical information on the use of our website employing Audience Insights. Facebook shares your data with Facebook Inc., Facebook 1 Hacker Way Menlo Park, CA 94025, USA, and uses your data to improve the quality of advertisement, by enhancing the optimising-algorithm used by Facebook for showing Facebook Ads and by updating the News Feed Ranking. Your right to object: If you would like to object to the use of Facebook Website Custom Audiences please click here. This places a so-called opt-out cookie, which blocks the transmission of data via Facebook Pixel. This opt-out cookie is not temporary and can stay activated indefinitely. Please note that the opt-out feature is linked to your device or your browser and is only active on your currently used device or browser. If you use several devices or browsers you need to activate the opt-out cookie on each device or browser separately. If you erase all cookies in your browser it is possible that your objection might not be taken into account anymore. In this case, please submit your objection again.
LinkedIn
Our website uses functions of the LinkedIn network. The provider is the LinkedIn Corporation, 2029 Stierlin Court, Mountain View, CA 94043, USA. Each time you visit one of our pages that contains LinkedIn functions, a connection to the LinkedIn servers is established. LinkedIn is informed that you have visited our website with your IP address. If you click on LinkedIn's "Recommend button" and are logged into your LinkedIn account, LinkedIn is able to assign your visit to our website to you and your user account. We would like to point out that, as the provider of the website, we have no knowledge of the content of the data transmitted or how it is used by LinkedIn. You can find more information on this in LinkedIn's privacy policy at: https://www.linkedin.com/legal/privacy-policy
Use of our customer chat
On our website we collect and store anonymised data for the purpose of web-analysis and for the operation of our live chat system for answering support requests live by using technology supplied by JivoSite Inc., 525 W. Remington Drive, Sunnyvale, CA 94087, USA, (www.jivochat.com). Based on this anonymised data, user profiles can be created using a pseudonym. Cookies can be used for this purpose. Cookies are small text files, which are stored in the web browser cache on the visit of a website. Cookies allow the recognition of the internet browser. Data collected by jivochat technology will not be used to identify the user of a website without the user's consent. Data collected by jivochat technology will not be merged with personal data on the bearer of a pseudonym. To avoid the storage of jivochat cookies, you can adjust the settings in your browser to block the future placing of certain cookies and to delete cookies already placed on your computer. The deactivation of all cookies may cause that certain functions on our websites stop working properly. You can object to future data collection and storage of data for the purpose of creating pseudonymised user profiles by sending an informal objection to the email address stated in the imprint.
IV. Technical information for data protection settings
Customise your browser's privacy settings here
Internet Explorer:
http://windows.microsoft.com/de-de/internet-explorer/delete-manage-cookies#ie=ie-11-win-7
Mozilla Firefox:
https://support.mozilla.org/en-US/kb/enable-and-disable-cookies-website-preferences
Google Chrome:
https://support.google.com/chrome/answer/95647
Safari:
http://help.apple.com/
26.04.2022