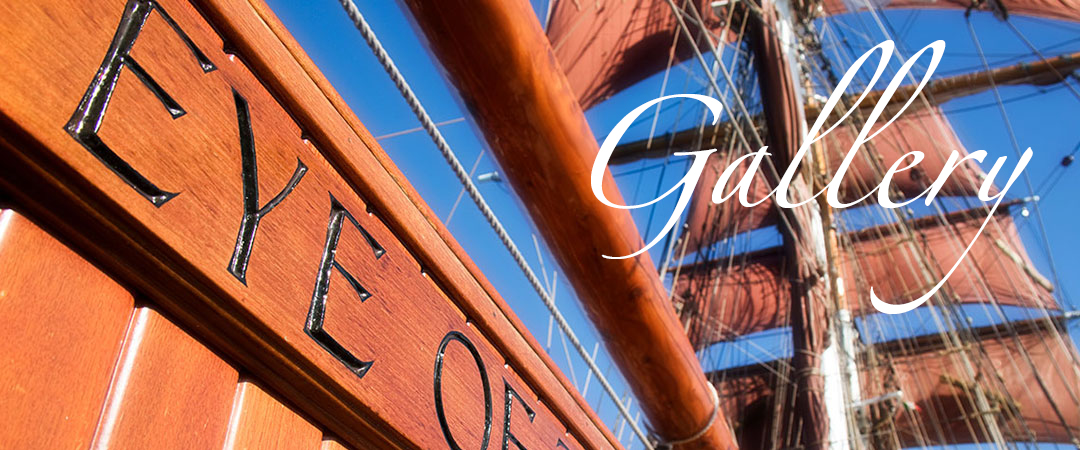 Photos and impressions
Due to her unique appearance, the Eye of the Wind has won numerous awards for the "most photogenic vessel" at major international sailing regattas.
During a tour through our photo gallery you will get a fascinating impression of the ship's beauty. Discover the most wonderful places on deck and below deck as well as the lovely destinations that you can visit with us.