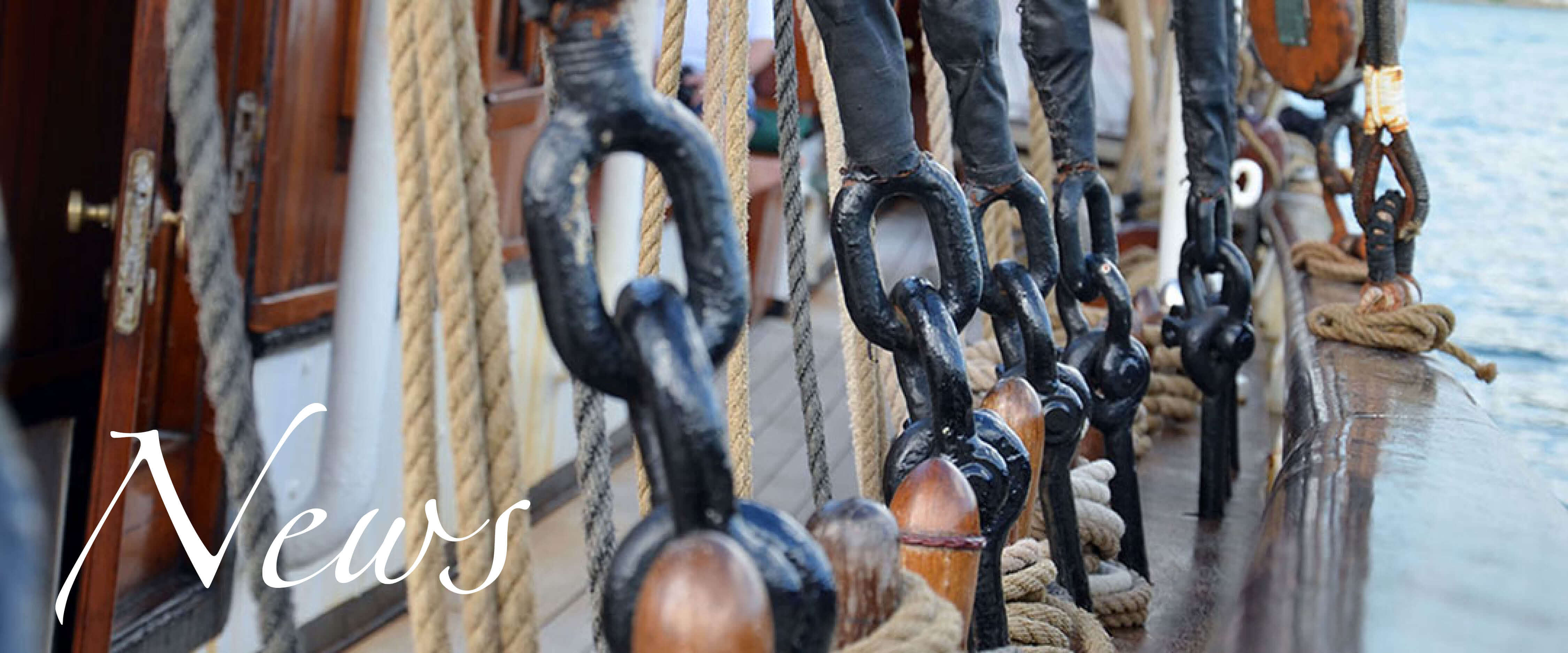 Offers & Price Promotions
New sailing plan 2020 now open for bookings


There are favorite places that attract you magically. Places where memories of past experiences come to life, where you can rely on familiar structures, where there are always new things to discover.

For our sailing ship Eye of the Wind, the line of the horizon is - in a sense - such a place of strong attraction.

In the new voyage itinerary for the first half of 2020, you will find familiar favorite locations, great sailing areas as well as nearby and distant dream destinations.

The current sailing plan offers a wide range of journeys - from the five-hour day trip to the one-month Atlantic crossing!

If you have not found your favorite maritime location yet ... we'll take you there!

                                    
 
10 years FORUM train & sail
Thank you for your loyalty!

 

For the last ten years the Eye of the Wind has sailed under the flag of FORUM train & sail GmbH. We would like to celebrate our corporate anniversary together with you as loyal guests and friends of the Eye of the Wind. For this reason, you will benefit from various price promotions throughout the year.


 





Promotion Period: 21 June 2019 to 30 August 2019

"Summer Sale" - Your equipment for the upcoming summer sailing trip:
Eye of the Wind T-Shirt, Cap and Postcard Set


This equipment belongs in your duffel bag before your forthcoming summer sailing trip:

Crew T-Shirt Eye of the Wind (Ladies' or Men's)

Join the Eye of the Wind's crew! This comfortable T-shirt in its classic maritime design makes you look good while setting the sails or during shore leave in any foreign port.




Eye of the Wind Cap

With this cap, all skippers and sailors will have a clear view of the horizon during sunny hours as well as during periods of "liquid sunshine" (as the sailors call rain).


Set of five Picture Postcards

Tell your friends at home about your sailing experience on board! A handwritten postcard with a ship's stamp, a postage stamp and a postmark from a far-off country still creates more enjoyment for the recipient than a text message on the phone!

To the Ship Shop and to the Summer Sale.

 

 

 
 
 
 
 

Promotion Period: 01 January 2019 to 31 December 2019

 

Among all bookings received in the anniversary year, we are giving away this Eye of the Wind original lifebuoy!


Please note the following: The lifebuoy is slightly damaged on its sheathing and therefore may no longer be used as a rescue device. The lifebuoy is explicitly raffled as a decorative object only.
Only those bookings are taken into account which are made directly via the Eye of the Wind ship's office (FORUM train & sail GmbH, Germany or www.eyeofthewind.net). Unfortunately, bookings made via distributors can not be taken into consideration for reasons of data protection.
Before shipping the lifebuoy, the winner will be contacted in advance. No cash alternative is available. All rights reserved.