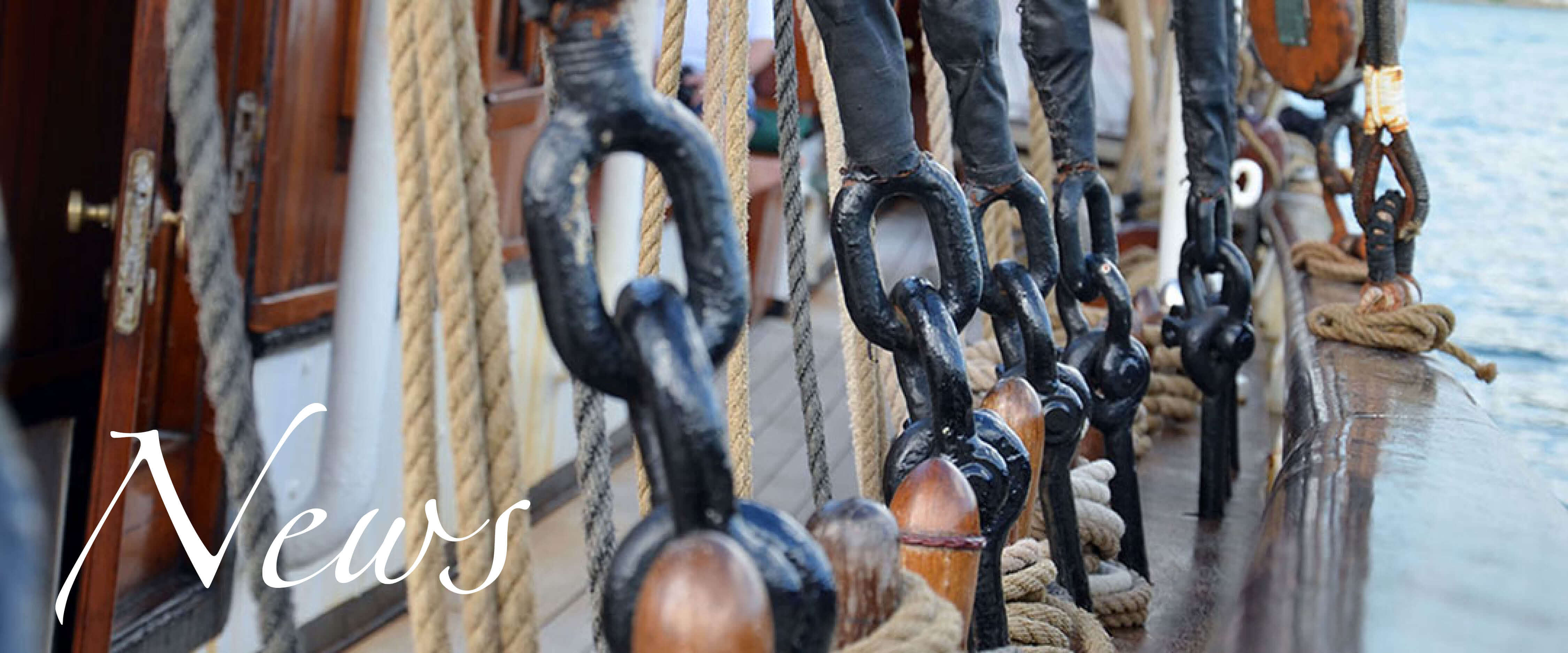 Offers & Price Promotions
10 years FORUM train & sail
Thank you for your loyalty!

 

For the last ten years the Eye of the Wind has sailed under the flag of FORUM train & sail GmbH. We would like to celebrate our corporate anniversary together with you as loyal guests and friends of the Eye of the Wind. For this reason, you will benefit from various price promotions throughout the year.



Promotion Period: 01 May 2019 to 31 May 2019

"Custom-made Cruise Fares"

Turn our cruise faires upside down and propose your own new price!

How it works: Please give us a non-committal proposal with your individual price presentation. There is no minimum limit for the amount of the price proposal!

 
 
This offer is valid for all sailing trips from the current schedule of the Eye of the Wind, except for day-trips. 
The submission of a price proposal does not yet constitute a binding booking. Your desired price will be checked by us first. Within a few days you will receive a confirmation of whether your suggestion has been accepted. Upon receipt of our agreement, you have 7 days to decide whether to convert your proposal into a binding booking.
A limited space quota is available for each cruise. Price proposals are processed and taken into account according to the order in which they are received.
Price propositions are possible for one or more persons or for a full charter (for example: "I offer XXX Euro for four people in two double cabins"). Price propositions are possible for single or multiple consecutive trips (for example, "I suggest XXX Euro for a combination of cruising no. 123 and no. 456"). Prices for solo travelers are valid for accommodation in a double cabin. The single cabin surcharge shall remain unaffected by this price promotion offer.
Contact us and let us know your desired price
 
 
 

Promotion Period: 01 January 2019 to 31 December 2019

 

Among all bookings received in the anniversary year, we are giving away this Eye of the Wind original lifebuoy!


Please note the following: The lifebuoy is slightly damaged on its sheathing and therefore may no longer be used as a rescue device. The lifebuoy is explicitly raffled as a decorative object only.
Only those bookings are taken into account which are made directly via the Eye of the Wind ship's office (FORUM train & sail GmbH, Germany or www.eyeofthewind.net). Unfortunately, bookings made via distributors can not be taken into consideration for reasons of data protection.
Before shipping the lifebuoy, the winner will be contacted in advance. No cash alternative is available. All rights reserved.