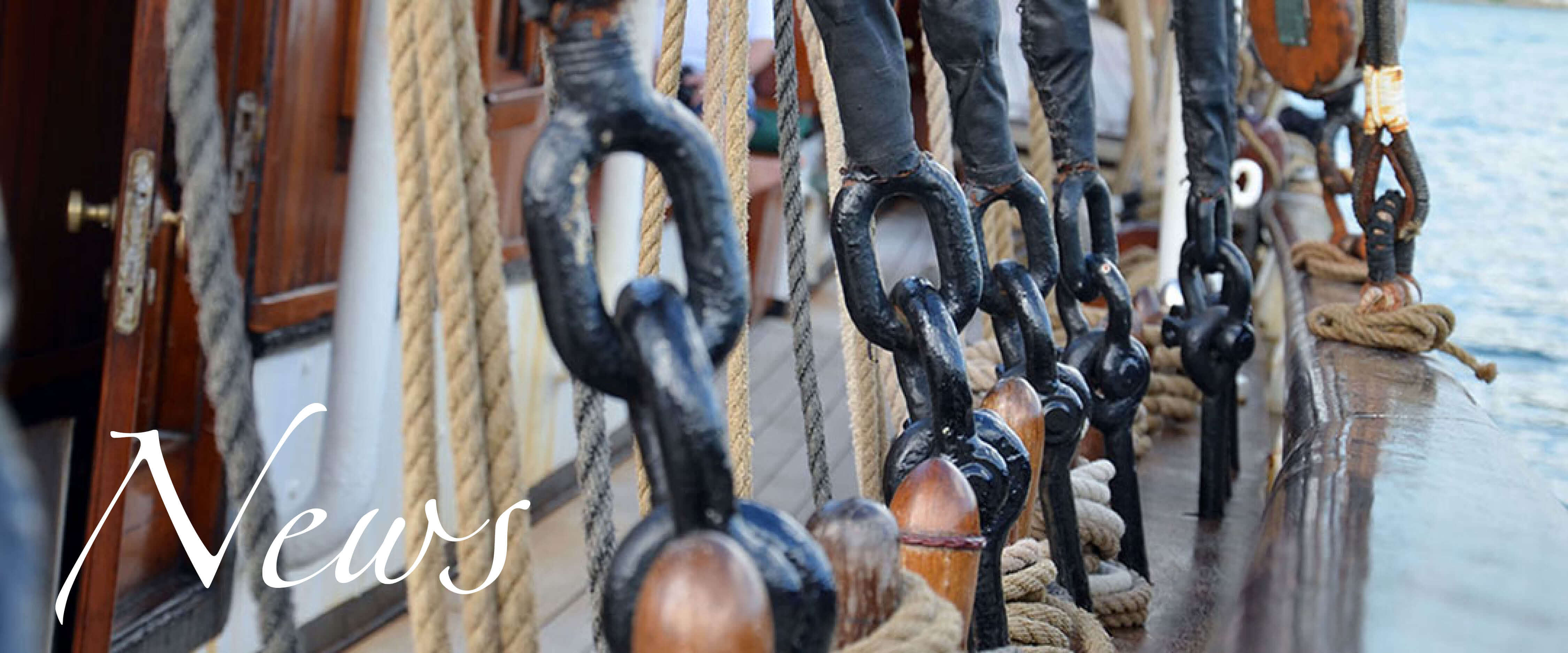 Offers & Price Promotions
Hej! Velkommen til Skandinavien! 


"Bound for well-known shores!" might be an appropriate roundup of the Eye of the Wind's itinerary for summer 2020.

During the summer months, the coastal waters of southern Scandinavia are a delightful sailing area with an almost magical attraction. Varied landscapes and seascapes, the Swedish "livslust" (lust for life) and the Danish "hygge" (coziness) are a unique mixture for a great holiday experience and ensure pleasant anticipation to your next sailing trip.

Copenhagen, Stockholm, Gothenburg and many other ports of destination receive the "Eye of the Wind sail-seal of approval": our crew members have a good knowledge of this area which guarantees for a nice time at sea, and they also know valuable tips for the shore leave!

10 years FORUM train & sail
Thank you for your loyalty!

 

For the last ten years the Eye of the Wind has sailed under the flag of FORUM train & sail GmbH. We would like to celebrate our corporate anniversary together with you as loyal guests and friends of the Eye of the Wind. For this reason, you will benefit from various price promotions throughout the year.



PROMOTION PERIOD ENDS 26 NOVEMBER 2019

Over a period of 10 weeks, and on the occasion of our 10-year anniversary, we will give you a flight cost allowance of 100 Euros for every booking of a Caribbean sailing trip! By entering the code Flight100 in the booking form, the travel price per person will get reduced by 100 Euros! This flight subsidy applies to all currently offered Caribbean trips of the Eye of the Wind and only for new bookings. This price reduction is not applicable to existing bookings. A cash payment is not possible.





 

 

 
 
 
 

Promotion Period: 01 January 2019 to 31 December 2019

 

Among all bookings received in the anniversary year, we are giving away this Eye of the Wind original lifebuoy!


Please note the following: The lifebuoy is slightly damaged on its sheathing and therefore may no longer be used as a rescue device. The lifebuoy is explicitly raffled as a decorative object only.
Only those bookings are taken into account which are made directly via the Eye of the Wind ship's office (FORUM train & sail GmbH, Germany or www.eyeofthewind.net). Unfortunately, bookings made via distributors can not be taken into consideration for reasons of data protection.
Before shipping the lifebuoy, the winner will be contacted in advance. No cash alternative is available. All rights reserved.