Offshore Sailing in Paradise
Sailing area:
Caribbean Sea
Embarkation:
Disembarkation:
Deshaies, Guadeloupe
Deshaies, Guadeloupe
Period:
2022/01/07 | Check-in: from 07:00 PM


2022/01/14 | Check-out: to 10:00 AM

Check-in: 2022/01/07
07:00 PM
Check-out: 2022/01/14
10:00 AM
Price:
1.890 €
Booking number:
22/01
Next tour
A Sailing Trip in Paradise
Around the "Butterfly Island" Guadeloupe
Brief description: The starting point for this trip is the port of Deshaies. The first stop is planned in the snorkeling paradise off Pigeon Island. Then we will circle the south coast of Guadeloupe and discover the neighboring islands of Marie Galante and Les Saintes. Short distances ensure a good mix of sailing experience during the daytime and sufficient time for shore leave and swimming stops in the afternoon and evening.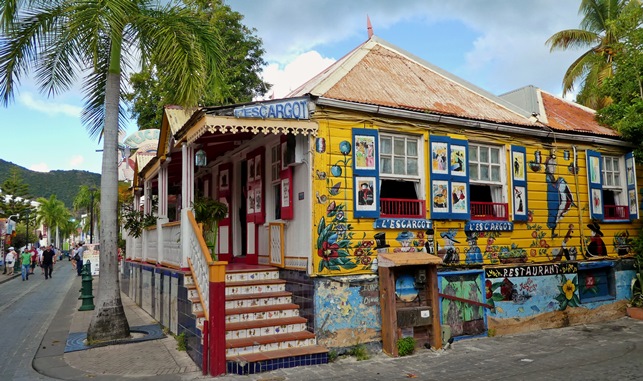 Do I need any previous experience to participate in a sailing trip with the Eye of the Wind? What items and documents should I bring with me? Is it useful and necessary to have a travel insurance? - The overview "Practical tips and answers to frequently asked questions" makes your travel preparation a lot easier. Here you will find information on all topics from A to Z between arrival and departure.

We want your trip to be as comfortable as possible. Please contact us with your questions that you don't find answered in this guide.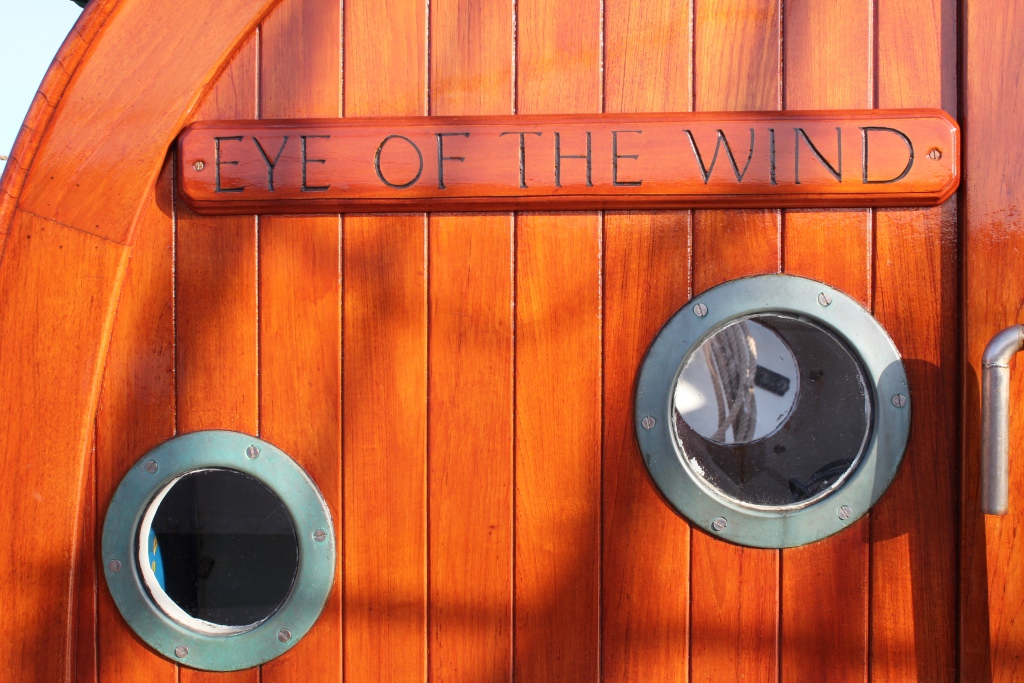 "Thanks to everyone on board for their
encourangement
and
patience
, hospitality and
warmhearted friendship
- and above all for their
great seamanship
!"
"Fantastic trip, great food, great company, adventure - we will definitely be back!" - "... a life's ambition achieved! The Eye of the Wind and her crew are exceptional!"
These are only a few out of numerous commentaries in our
guest book
. Please have a look at our "Guest Book for Caribbean Sea and Atlantic sailing trips" with a selection of
feedback from our enthusiastic guests
.

Please click here or on the image to flip through the Guest Book.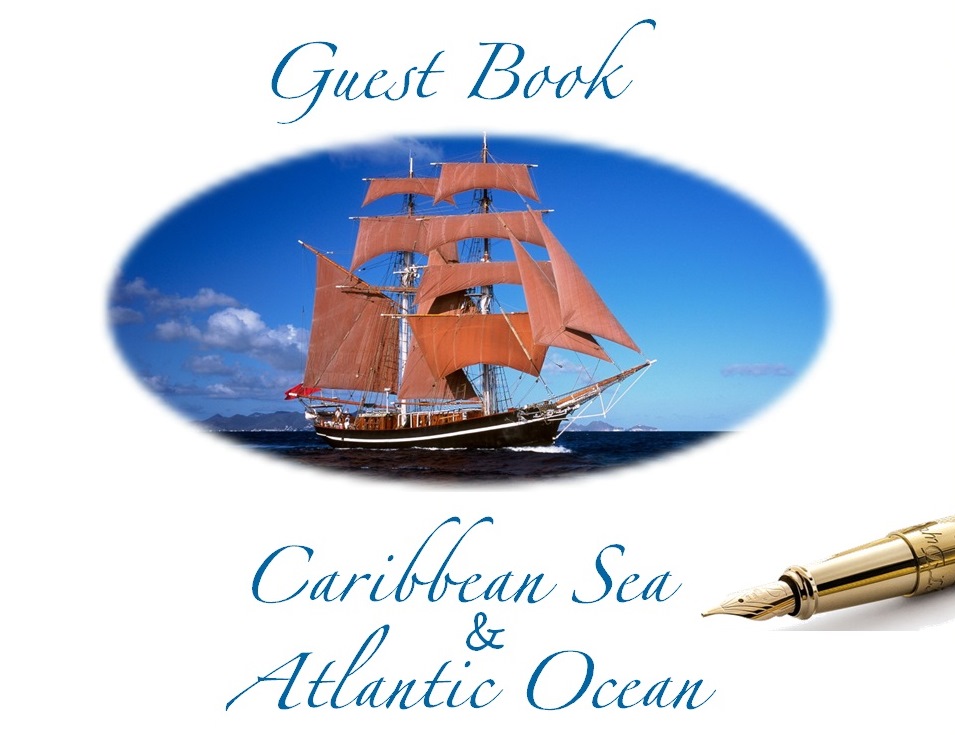 Services included:

• 7 nights' accommodation aboard the Tall Ship Eye of the Wind.• Accommodation in a comfortable double cabin with hot and cold running water, shower, toilet, and air conditioning (single cabin surcharge).• Full board (including all meals, soft drinks, coffee & tea).• Lounge with TV / DVD-player and extensive on-board library.• The tour price includes VAT.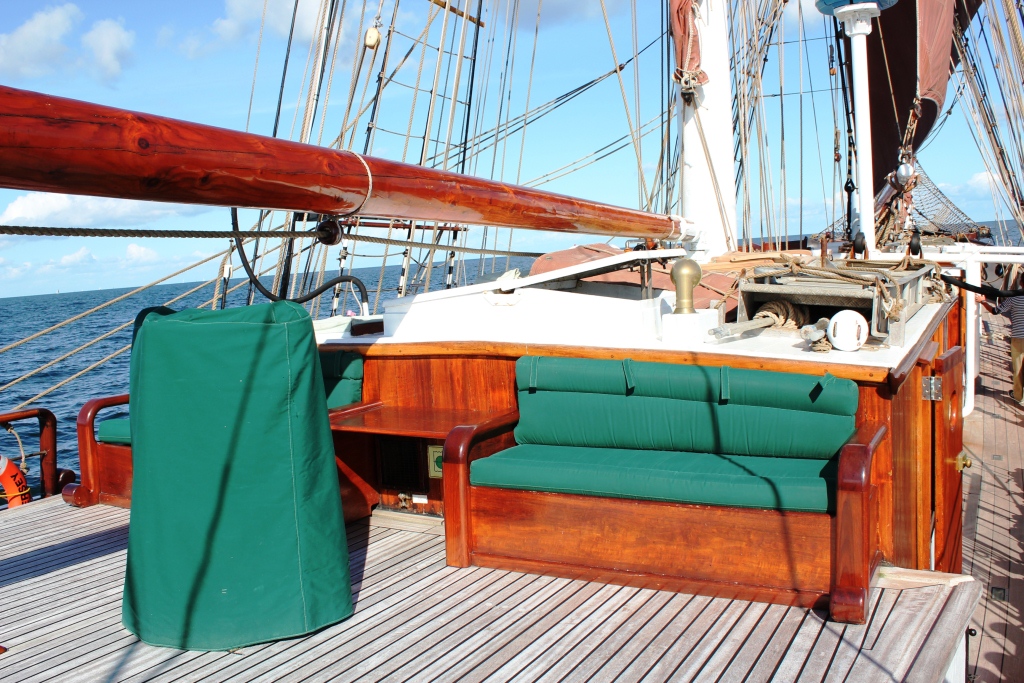 Back to Sailing Plan