Atlantic Crossing under Sails! From Bermuda to the Azores
Sailing area:
The North Atlantic
Embarkation:
Disembarkation:
St. George's, Bermuda
Horta (Azores), Portugal
Period:
2022/03/11 | Check-in: from 07:00 PM


2022/03/30 | Check-out: to 10:00 AM

Check-in: 2022/03/11
07:00 PM
Check-out: 2022/03/30
10:00 AM
Price:
2.470 €
Booking number:
22/09
Previous tour
Next tour
Blue water sailing across the Atlantic Ocean!
From Bermuda to the Azores
Bluewater cruising.
Long distance sailing.
These words make the heart of every sailing enthusiast beat faster. For you will never forget the
experience of being surrounded by nothing but the vast ocean
for several weeks, and the gentle creaking of the sails high up in the rigging.
Sailing in harmony with nature
and the weather is what is at the heart of any such journey. Count the nautical miles, maybe climb the mast from time to time and enjoy the view – experiencing all of this during an
Atlantic cruise on our tall ship
will fill you with endless joy.
A detailed voyage description will be available soon.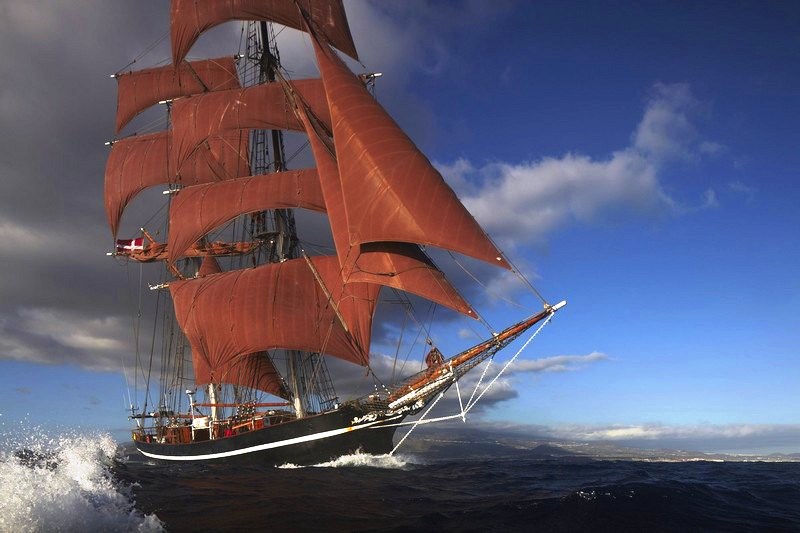 Do I need any previous experience to participate in a sailing trip with the Eye of the Wind? What items and documents should I bring with me? Is it useful and necessary to have a travel insurance? - The overview "Practical tips and answers to frequently asked questions" makes your travel preparation a lot easier. Here you will find information on all topics from A to Z between arrival and departure.

We want your trip to be as comfortable as possible. Please contact us with your questions that you don't find answered in this guide.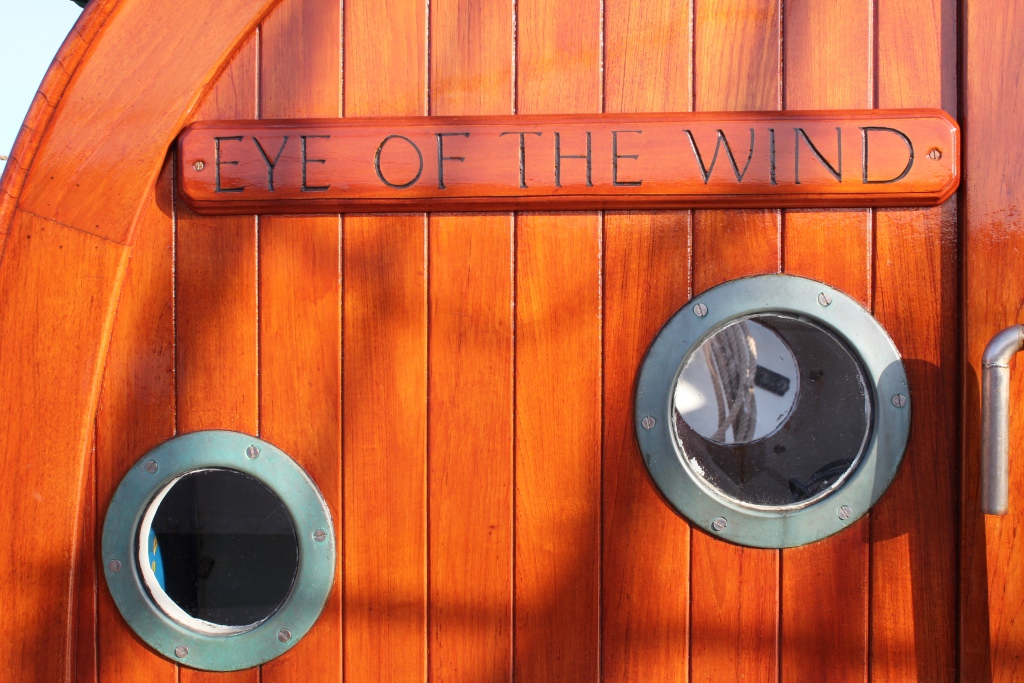 "The Eye of the Wind, her captain and crew, the places the ship took us ... stole my heart forever!"

"This sure was the most outstanding experience in my life."

"... a life's ambition achieved! The Eye of the Wind and her crew are exceptional!"

These are only a few out of numerous commentaries in our guest book on board. Please take some time and have a look at our "Guest Book for Caribbean Sea and Atlantic sailing trips" with a selection of feedback from our enthusiastic guests.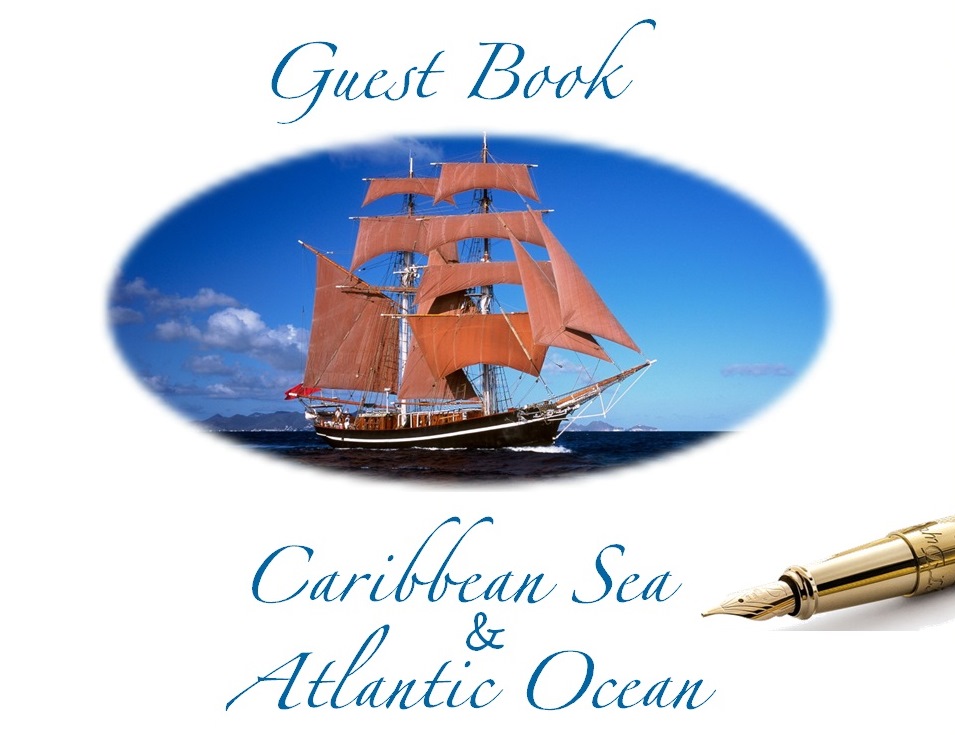 Services included:
• 19 nights' accommodation aboard the Tall Ship Eye of the Wind.
• Accommodation in a comfortable double cabin with hot and cold running water, shower, toilet, and air conditioning (single cabin surcharge).
• Full board (including all meals, soft drinks, coffee & tea).
• Lounge with TV / DVD-player and extensive on-board library.
• The tour price includes VAT.
A medical certificate is required for the participation in this trip.
Please click here for more information.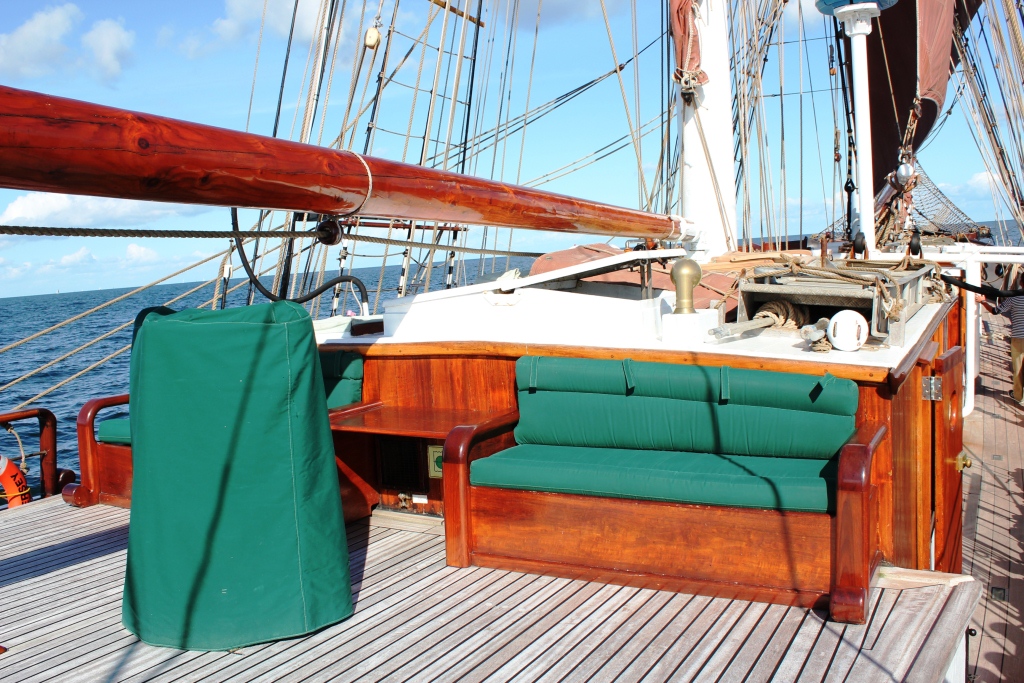 Back to Sailing Plan